Upcoming Outreach Event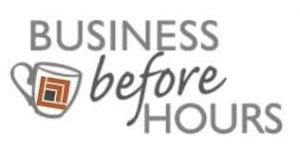 Business Before Hours – As a precursor to launching our capital campaign, we are seeking to raise awareness and good will toward our school within the Longmont community. Business Before Hours is an event that is held monthly by the Longmont Chamber of Commerce.  It's an opportunity to showcase our school, our good work, and our profound need for a new facility.
The event held on Friday, November 8, 7:30-9:30 a.m. will be attended by approximately 70-100 business leaders from the Longmont area. We'll be serving breakfast and will have the opportunity to make a presentation about our school.  The event happens to fall on a Global Explorium Day, so we're hoping to engage some of our students to demonstrate work they do related to the Global Explorium.  We'll also invite attendees to visit the Global Explorium to witness that component of our school first hand.
Please have patience as we work through the logistics of hosting a large event like this that unfortunately needed to coincide with drop-off. On that day, there will many more cars in the area during drop-off.  As result, we will be asking staff and families to park away from the building that day, if at all possible. We are seeking permission from the American Legion for you to park in their lot that is located behind Office Depot (adjacent to the carwash). Further reminders and instruction will be sent out on this as we get closer to the event.
We are also hoping to lean into the support of our families to help pull this off and make sure that the Longmont
Chamber
leaves with a favorable opinion of our work and contribution to the community. Most of our staff will be children during this time, so we have a strong need for volunteer support.
Can you help?  There are a number of needs, including:
Hosts and Greeters at the event on November 8, 7:30-9:30 a.m.
Volunteers to help with serving and replenishing food
Volunteers to make food
Volunteers to create and donate a couple of eco-themed door prize baskets (that are used to promote the event and collect contact information from attendees).
Set-Up Crew
Clean Up Crew
Collateral Material Prep
Beverage and Food Item Donations
Over our decade of operation, SVCMS has had a wonderful legacy of volunteer support that has been a cornerstone of our success. We thank you in advance for your consideration and ask that if you're able to be involved that you contact Jamie Jurkovich (jjurkovich@svcmontessori.org) to let her know you can be involved and find out our current needs.
Please note that due to space constraints this event isn't open to the parent community for attendance. It's hosted specifically for Longmont Chamber members.
Thank you for helping champion SVCMS!